College essays, while shorter than academic articles or reports, may very well be some of the most critical pieces that a student will write in their academic career. After all, a well-executed essay may get them into the college or program of their choosing. So, to say that there is some gravitas to this piece would be an understatement. It is, therefore, essential that a student would craft a college essay that not only highlights their accomplishments but also gives the school's admittance officers a feel for the student's personality and values.
Like most great pieces of writing, a significant amount of work occurs before a single letter is written or typed on the page. Usually, a writer must perform an extensive amount of research; consulting with professionals, reading and noting peer reviewed articles, and gathering data. However, asides from grades and notable accomplishments there are no other sources of data to present to the reader. Instead, the writer of the college essay must engage in some serious introspection. The college essay is primarily the written version of their life and what they hope to accomplish by attending the school.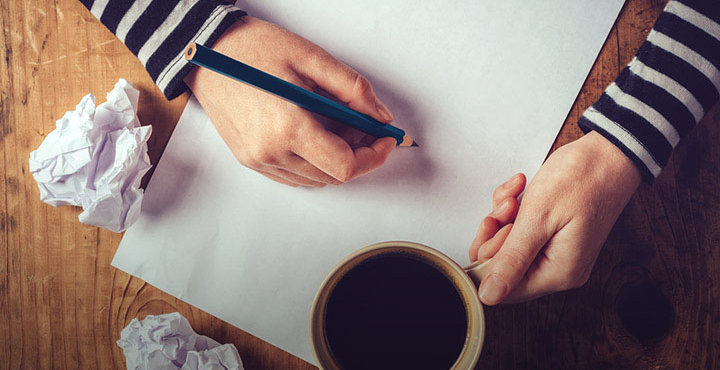 The first and most logical step would be to brainstorm ideas. Let thoughts, concepts, accomplishments, values, stories, personal philosophies and interests fly unabated. Only a few of them will ever make it onto the pages of the essay, but it is essential that all these elements are uncovered. The easiest to discuss are those that can be assigned with numerical value such as grades and accomplishments. Followed by significant events in one's life, and then usually by personal interests. However, it is also a good idea to let the school officials peer into your core values and beliefs. These balance the hard facts and figures from your grades and give context to you as a person.
Before you begin writing, it is good to adopt a particular mindset, especially since it is only the first draft. It may sound cliché, but you must let the words flow out of you. Famed author Neil Strauss once noted that during the first draft, it is crucial for him to get every single thought, idea, and story out of his head and onto the paper, no matter how brilliant or ridiculous it may initially seem. Remember that this is only the first draft of many, errors can be omitted, and no one ever needs to see any of the bad ideas that hit the page.
Once all the talking points have run the paper, it is time to weed out the wrong or inappropriate ideas and organize the ones that do make it into an essay. Those familiar with essay writing are well aware of the standard three-part essay format. Start with the introduction, followed by a body, and then capped off by a conclusion. As the title suggests, the introduction will acquaint the reader with you and your desire to apply for their college. This section should include a brief background and, in general, give them some context about you. In literary essays, the body is used to support the thesis in the introduction by providing arguments as to why it is correct. In this case, the Body will be comprised of various sections on why you are qualified to be part of their college and program. It will be the area to talk about your grades, accomplishments, accolades, interests and how they fit in with the desired area of study, and finally, you will explain what you are hoping to accomplish by attending the college. The conclusion should let the reader know your full intent, but it should also leave them a lasting impression, something to remember you by if you will. Be creative and respectful.
Writing is a good method to remember a couple of the most important points. The first of which is not skimping the details. Generalized thoughts may give the reader an overall picture, but it is usually the details that make a difference between entry into the college or a rejected application. Next, to set yourself apart from the hundreds to thousands of other applicants it may be worth it to adopt a new or different angle than what the admittance office would usually see. Please note that new or different does not mean false or fictionalized. Be real and be honest. Admittance officers have seen countless applications and can smell a phony claim a mile away. Like most essays, it would be to the benefit of the writer to put the piece through several layers of proofreading and error corrections. An excellent way to go about this is to have someone else read it and get their feedback. Bonus points if you can get someone who is currently or was formerly an admissions officer.